Are you looking for a way to attract more potential customers and build your email list? Then look no further than a lead magnet. So, what exactly is a lead magnet, and how can it benefit your business? In this blog post, I'll break down the basics of lead magnets, how they can help you grow your business, what to consider when creating one and give you 10 ideas for your own lead magnet. So let's get started!
What is a Lead Magnet Used For Anyway?
Most of us small business owners know that a lead magnet is a powerful tool that can help your small business attract potential customers and convert them into paying clients. Generally, it is a free piece of content that's offered to your audience in exchange for their contact information, such as their email address, phone number, or social media handle.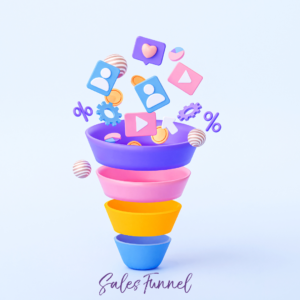 The main purpose of a lead magnet is to build your email list and generate leads for your business. By providing valuable content that solves a problem or fulfils a need for your audience, you can establish yourself as an authority in your industry and earn the trust of your audience.
Once you've captured their contact details, you then have the opportunity to nurture your leads, providing them with more useful content, engaging on social media, and promoting your products or services. This approach can lead to improved conversion rates, more sales, and increased revenue for your business.
But, using a lead magnet is not a magic solution to all your marketing problems. It requires careful planning, creativity, a really good understanding of your target audience and an excellent funnel strategy to lead your audience through. In the next section, we'll look at how you can use a lead magnet to grow your business effectively.
How YOU CAN use a lead magnet to grow your business?
At the awareness stage of the customer journey, potential clients are just getting to know your business. They might have come across your website, found you on social media channels, met you networking or heard about you via word-of-mouth. This is where your lead magnet can come in handy to take your potential customer to the next stage.
Your lead magnet should be a valuable piece of content that your potential clients can access in exchange for their contact details. Once you have their contact details, you can nurture them through the customer journey, building trust and credibility with them until they're ready to purchase or work with you.
Here are five DIFFERENT ways TO USE A LEAD MAGNET:
1. Grow your email list
Your email list is one of the most valuable assets for your business. It's your list of people who have shown an interest in what you do and want to hear from you. By using a lead magnet, you can grow your email list and reach more potential clients.
2. Build trust and credibility
When you offer a valuable piece of content for free, it shows that you're willing to help your potential clients even before they've become paying clients. This builds trust and credibility with them, making it more likely that they'll choose to work with you in the future.
3. Position yourself as an expert in your field
By creating a lead magnet on a topic related to your client's pain points, you show that you're knowledgeable and experienced in your field. This can help to position you as an expert, making it more likely that potential clients will choose to work with you over your competitors.
4. Provide value to your potential clients
A lead magnet is a way to provide value to your potential clients before they've even worked with you. This helps to build a relationship with them and makes it more likely that they'll want to work with you in the future.
5. Increase your sales
Ultimately, the goal of using a lead magnet is to increase your sales. By nurturing your potential clients through the customer journey using email marketing, you can convert them into paying clients, increasing your sales and growing your business.
What You Need to Think About When Creating Your Lead Magnet
Before creating your lead magnet, there are a few things you need to consider. Firstly, make sure you know who your target audience is. What their pain points are, and what solution can you offer them? Your lead magnet should address their specific needs and provide them with a valuable solution.
Next, think about the format of your lead magnet. Will it be an e-book, checklist, video, or something else? Consider what would be most appealing to your target audience and what format will be the easiest to consume. You may need to test and trial different formats, don't forget we are all different!
Another important factor to consider is the design of your lead magnet. You want it to be visually appealing and on-brand, so take the time to create a professional design or hire a graphic designer to create one for you.
Lastly, make sure your lead magnet is easy to access and download. You want to make the process as simple as possible for your potential leads, so consider using a landing page or email automation to deliver the lead magnet directly to their inbox.
10 Lead Magnet Ideas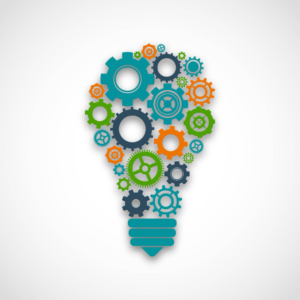 Now that you know what to think about when creating your lead magnet, here are ten lead magnet ideas that are perfect for small businesses to get you started. 
E-book or guide

– Create an in-depth guide or e-book on a topic related to your audience's industry.

Checklist

– Offer a step-by-step checklist to help your audience achieve a goal.

Cheat sheet

– Provide a quick and easy reference guide to help your audience with a particular task.

Video tutorial

– Create a video tutorial on a topic that would be of interest to your audience.

Free trial

– You could consider offering a free trial of your product or service to encourage potential customers to try it out.

Quiz

– Create a quiz that helps your audience discover something about themselves or their business.

Resource list

– Create a list of helpful resources related to your industry that your audience would find useful.

Webinar

– Host a free webinar on a topic that your audience would be interested in.

Template

– Offer a free template that your audience can use to make their work easier.

Case study

– Provide a case study that shows how your product or service helped a customer achieve their goals.
Remember, your lead magnet should provide value to your audience and be relevant to your business. 
Click here to receive my checklist, 10 Tips To Create A Lead Magnet Your Client Wants
If you've got a creative business or coaching practice but struggling to get leads? Don't fret; help is here! If you're feeling stuck and need a hand setting up your lead magnet, just contact me here. I've got all the tips and tricks you need to take your business to the next level. Let's work together and get those leads flooding in!
Remember, using a lead magnet can be an incredibly effective way to attract and engage potential customers for your small business. By offering something of value in exchange for an email address, you can build a list of interested prospects who you can nurture with relevant content and special offers. It's important to consider what your audience wants and needs when creating your lead magnet and to test and refine your approach over time. Don't be afraid to be creative with your ideas and to keep trying until you find something that really works for your business. Good luck!