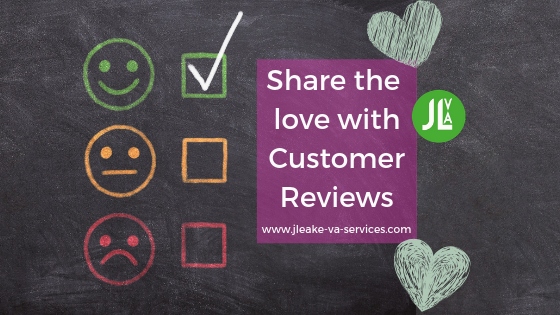 Reviews are much more than just a bunch of words. In fact, when it comes to attracting more customers and helping them to choose your company over competitors, they can be extremely effective for you and your business.
There's nothing more appealing to potential customers than hearing about how well you've done for another client. Reviews can show how you've gone above and beyond, how you've added the personal touch to your business-client relationship and can also be a good way to promote lesser known aspects of your business services.
You've probably heard of many 3rd Party review sites and may take a look at them to make your own decision on which business to use. Tripadvisor, Yelp, Trustpilot and Checkatrade are all sites you may have used and of course, social media also enables reviews; Facebook, LinkedIn and Google all have review capabilities.
A recent statistic from Bright Local found that "86% of respondents claimed that positive reviews affected their purchasing decisions".
How to Increase your Customer Reviews
Know when to make the ask – This comes down to treading the line between not asking too early and not asking too late; if you ask too early your customer may not have received the full benefits of your product or service and if you ask too late, they may have forgotten the service and how impressed they were with it at the time.
Tip: I would recommend you plan in to ask for a review as part of your customer journey. This way, you won't forget to ask and you'll know that the relationship you have with your customer is relevant, topical and current.
Make it easy to leave a review – It's amazing how many businesses fail to make it obvious how and where their customers can leave a review. Clients are likely to be very busy people, so make sure they don't have to spend lots of time finding out how to review you – they will just end up not reviewing you at all.
Tip: I recommend adding simple click links for customers, whether that's in a e-newsletter or adding a call to action on your email signature. Your website and social media accounts need to encourage people to leave a review, but also actively show them how to, by incorporating simple links to the relevant review sites.
Engage with your reviews – Lots of review sites allow the business to respond to the review. If you publicly thank your customers for reviewing and openly address their comments politely and succinctly, potential clients can see that you take customer feedback seriously and may be more likely to use your business services.
Tip: If you do a good job, on time and as promised, you won't receive negative reviews! But, if you do, learn from it and make sure you address the problem politely. Oh, and make sure it doesn't happen again!
Two Top Tips for Business Reviews
There are two more tips I wanted to share with you:
Google Business Reviews: If you aren't asking for online Google business reviews, then you are missing a trick. Google loves them and they are fantastic signals for local SEO too, so they are a really powerful way of promoting trust and confidence in your business (N.B. you'll need a Gmail account to leave a Google review)
Make sure you have recent, up-to-date reviews about products and services you currently provide. Customers will be put off if the last time you were reviewed was 5 years ago about a product you no longer provide.
There really is something special about receiving a positive review; it doesn't just help to draw in more clients and customers, it also gives a good self-confidence boost to you and your business, so you know you're on the right track.
This February, the month of love, why not leave reviews for services you've used recently and here's to lots of positive reviews flooding in for you and your business! If you've recently used my services, please don't hesitate to leave a review at Google, LinkedIn or Facebook. Thank you!
#customerreviews #leaveareview #valentines