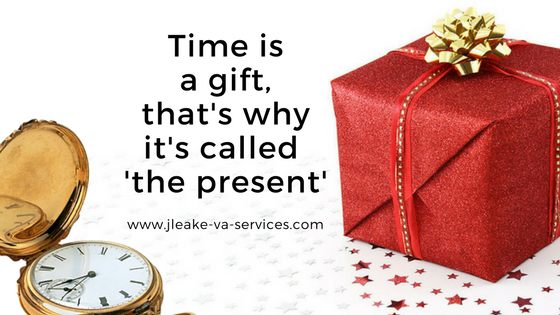 Prioritising your work-life balance.
The lead up to, and Christmas itself can be a very busy and profitable time for businesses, which is fantastic news! Sometimes though, we can get lost in the commercial nature of this time of year; we see others taking a 'holiday' as a great time to catch up and we tend to miss the mistletoe and trip over the presents during the last few weeks of the calendar year. As a successful business owner, there is absolutely no reason why you should be missing out on mince pies in front of the fire and I can help you with the gift of time at Christmas.
I know from experience that time management is one of the hardest things to get right –I'm not the only person to check my work emails before checking whether Santa has delivered presents under the tree! This year though, I want things to be different. There is no shame in taking a break over Christmas and making time for yourself and your family and friends at this wonderful time of year. What better way to start afresh in January than with many happy memories that you've made over the festive period in the forefront of your mind?
2018 Plan
My plan this year is to schedule everything, not just work commitments, but my family time too! It really is important to plan time to take a break and recharge the batteries before we fly into the New Year where there will be resolutions and new business goals aplenty. I'll be writing a Christmas list of all of the tasks I need to complete, to ensure I'm focused and productive throughout December.
If you really have to check your emails on Christmas Day, then you owe it to yourself and your family to set out a schedule which includes a small amount of time to deal with business matters and a great deal of time to be with your nearest and dearest. You might not be ready to leave work behind completely, but even switching your phone off for a few hours will give you (and your family) a well-deserved break!
Remember, no one ever asked for emails for Christmas…
If you're struggling to plan for the Christmas period and don't know how you'll get through it without being glued to your phone, I'm sure there is something we can do to utilise December to our advantage and get those all important tasks completed before Rudolph starts out on his journey. Whether it's managing your emails or helping you in the office, I am more than happy to discuss your requirements with you – we'll definitely find a way of giving you the gift of time this Christmas, not only for yourself but for your family and friends too!
Please call me on 079 5805 0856 to see how I can help you and your business.